Chinese year of the rooster is coming, the factory and J.D. Leather Goods hope you happy Chinese new year.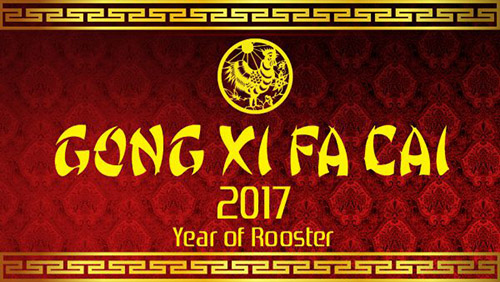 The Chinese Zodiac, known as Sheng Xiao, is based on a twelve-year cycle, each year in that cycle related to an animal sign. These animal signs are the rat, ox, tiger, rabbit, dragon, snake, horse, sheep, monkey, rooster, dog and pig. It is calculated according to Chinese lunar calendar.
Rooster (or Chicken) ranks the tenth among the Chinese zodiac animals. In Chinese culture, Rooster represents fidelity and punctuality, for it wakes people up on time. People born in the year of the Rooster are beautiful, kind-hearted, hard-working, courageous, independent, humorous and honest. They like to keep home neat and organized. On the other side, they might be arrogant, self-aggrandizing, persuasive to others and wild as well as admire things or persons blindly.
In addition, we will take a holiday during January 16th, 2017 and February 4th, 2017. Officially working on February 5th, 2017. We apologize for any inconvenience caused and appreciate your patience during this time.